Daniel Marsh M.D.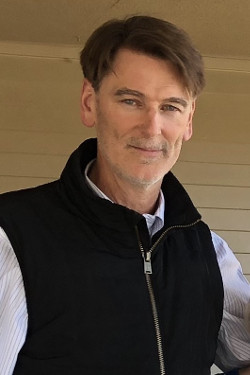 ---
Professional Training
Education
Undergraduate Studies - Bachelor's Degree in Pre-seminary Studies from Columbia Bible College
Graduate Studies -- Masters Degree in Hebrew Language & Historical Geography of the Bible from Institute of Holy Land Studies
Medical School - Medical Doctor from University of Alabama at Birmingham
Residency Training in Physical Medicine & Rehabilitation (PM&R ) from Beaumont Hospital, Royal Oaks MI
Fellowship Training - one year training in Spine & Sports Medicine, in Buffalo NY
Certifications
Physical Medicine and Rehabilitation ("PM&R") board certified
Pain Management - sub-specialty board certified
Bio
Dr. Daniel Marsh was born in London, England where he spent his early childhood. After relocating to the United States his family settled in the South-Eastern part of the country. Although, his father was a doctor and young Daniel has been exposed to medicine from the young age, choosing medicine as a personal and professional path was not a natural choice.
He received a Bachelors Degree in Pre-seminary Studies and earned a Masters Degree in the Hebrew Language and Historical Geography of the Bible while living in Israel for two years. He spent two years studying dentistry when he realized that he enjoys a more personable and engaging relationship with the people he is trying to help as patients. He has not regretted starting over and going to medical school. During the time at the University of Alabama in Birmingham medical school, Dr. Marsh's younger brother was involved in motor vehicle accident, which affected his whole family on a very personal and emotional level. Dr. Marsh became very interested in studying physical rehabilitation and helping people recover and improve the quality of their lives.
Since moving from England, Dr. Marsh had been seeking a home with dry mountain climate. He first learned about Boise and the Treasure Valley from a mountain bike magazine, and when the opportunity presented itself he had no reservations to relocate his young family to the beautiful State of Idaho. They have been enjoying hiking, biking, skiing, tennis, and the easy lifestyle of the greater Boise area since 2005.
Anna Martsenyuk, APRN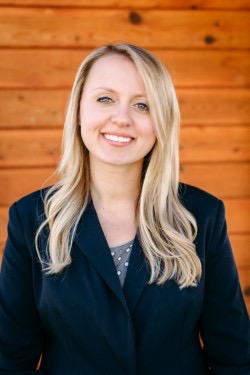 ---
Professional Training
Education
Associate Degree in Nursing (ADN) from TVCC in Ontario
Bachelors in the Science of Nursing (BSN) from Idaho State University
Adult Health Clinical Nurse Specialist, Board Certified (CNS-BC)
Master's Degree in the Science of Nursing (MSN)
Bio
Anna is an Advanced Practice Registered Nurse, Clinical Nurse Specialist in Adult Health. Her work experience includes preoperative nursing, direct patient care in the hospital setting, and the clinical management of chronic as well as acute pain. She joined Exodus Pain Clinic in July of 2017 and has found her work and patient population to be fulfilling and rewarding. She has been practicing pain management since 2014.
She is certified in Nutritional Pain Management and believes strongly in self-care and food as medicine. She takes a holistic approach to care and has become proficient in the supplementation of hormones, vitamins, diet, and lifestyle changes specific to chronic pain. She was born in Ukraine and raised in Seattle Washington. She has been in the Boise area since 1999 which has become her home. Personal interests include spending time with family, enjoying the outdoors, and special interest in piano/music composition.